The evergreen Harry potter series starring Tom Felton and Emma Watson is rumored to have sparked a romance between the former co-stars.
Felton and Watson who played Draco Malfoy and the ever-favorite Hermione Granger respectively have shared the screen for every movie of the potter series together.
Friend and co-star Rupert Grint also revealed that, "There was always something, a little chemistry, and spark between the two but since they were all children then, it was more of a kids in love scenario."
Was Dramoine Ever Real?
Emma and Tom are often spotted together reuniting or posting pictures clicked by each other on their official Instagram handles with sneaky captions. One of the photos was when Tom was teaching Emma to play guitar and also mentioned that she's a 'quick learner'. The two also skateboarded together and hung out with each other on a beach in California.
Did Emma Or Tom Ever Open Up About Their Relationship?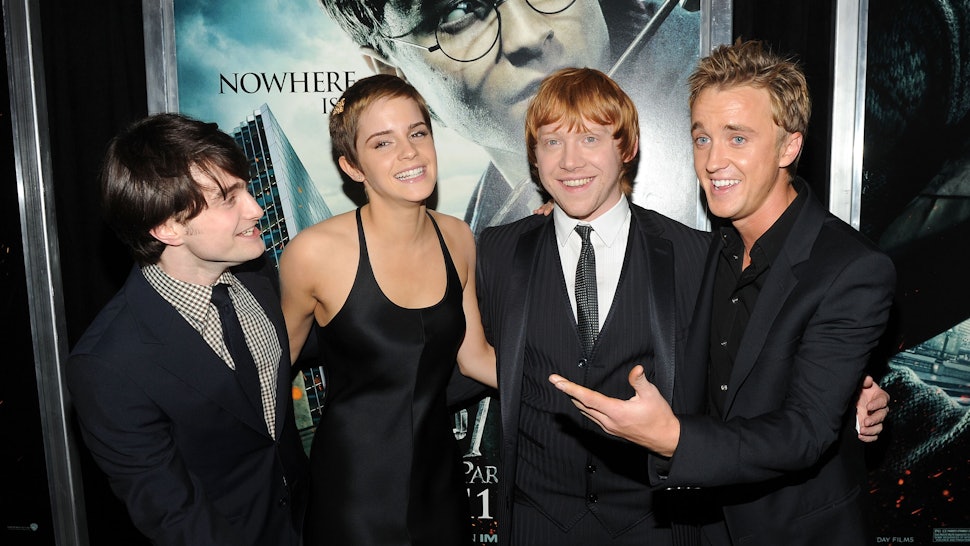 Tom was the first-ever crush of Emma and she had confessed the same at a cover shoot and to Tom as well. She mentions that "Tom does know about it, that they've always been good friends and are cool about it. They still laugh on the matter and remember the times when Felton used to address it as sisterly love"
Where Tom has always been open to agreeing that the two meet up often, even after the wrap of the last film and it's always fun spending time with her.
What Is Emma's Take On The Rumors Currently?
Emma currently has put a full stop on all the rumors about having such a relationship by confirming that she is happily single.
In November 2019, she told the British Vogue that it is being called self partnered and she is completely happy being it.
Clearing that the rumors aren't true but their cute friendship is. Fans may not see them as officially together for real but the two seem pretty inseparable as friends for now!