If there was a constant theme on Netflix's original series, Grace and Frankie, it's that time changes everything. The two senior women who stole our hearts with their love for each other and ergonomic sex toys are all set to come back with the 6th season.
Trailer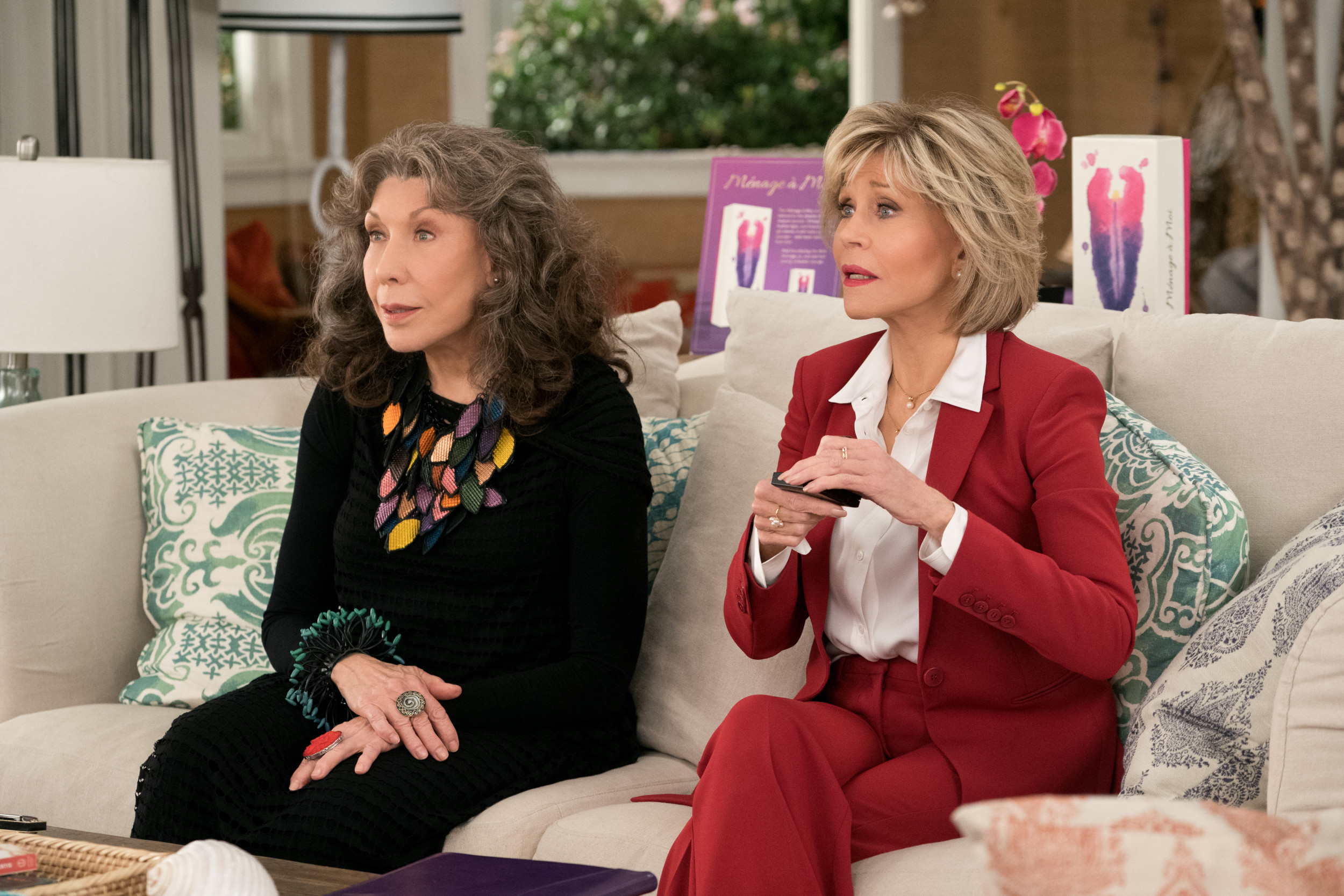 The trailer was released on 2 January 2020. In the 2-minute clip alone, a surprise marriage announcement is made, family drama ensues, an arrest occurs—all while Grace and Frankie pitch a new invention to Shark Tank.
Release Date
Season 6 of this venture will be releasing on 15t January 2020. According to Netflix, this season is the second last season of this series.
Episodes
The sixth season will comprise of 13 episodes, but fans need not to worry because Netflix has already confirmed that the seventh season will have 16 episodes. However the 7th season will be the last, but along with the previous season, the series will become the longest-running Netflix original series of all the time.
Cast
Jane Fonda and Lily Tomlin are back to reprise their roles as Grace and Frankie. Sam Waterson as Sol, Martin sheen as Robert, Brooklyn Decker as Mallory will be back in their roles.
This time some guest stars will also be seen in the show. According to reports Mary Steenburgen will guest star in an episode.
Spoilers
The showrunner Marta Kauffman confirmed that Grace's marriage to Nick would cause some drama and tension in new episodes. "[Grace and Frankie] are navigating new waters in terms of them not living together, and they've been so co-dependent," Marta says. "It's going to be an adjustment — for both of them. With Grace being married, she has a lot to adjust to. It's not quite what she expected in many ways." Very interesting. But Grace's love life isn't the only one heating up: Marta also revealed that Frankie would have a new flame this season.