Netflix's Umbrella Academy was one of the most viewed series in the year 2019. Hence, the series being renewed for a new season was almost expected. Particularly after the cliff-hanger climax in season 1, it was definite that the series would be coming back with a new season.
Now almost after a year, the season 2 of the series has been confirmed. However, even after the affirmation, there still has been no announcement about the premiere date of the season. As Steve Blackman (the showrunner) said that it takes almost a year and a half for any new season, we can well expect the new season to the air by the end of 2020.
The end of the first season saw the siblings joining forces against Vanya to stop her from causing the wreckage. However, they failed in their attempt to stop her. The moon was shredded to pieces and was raining down on earth-destroying it entirely just as the siblings traveled back in time.
The ending of the show was not exactly how it was written in the comics, although the basic plot of the story was the same. It may likely follow the second volume of the comic, where they again give a shot trying to prevent the world from ending and assassinating JFK. But it is also reasonably likely that they may deviate from the comics and so we need to wait to see what will happen till the second season is out.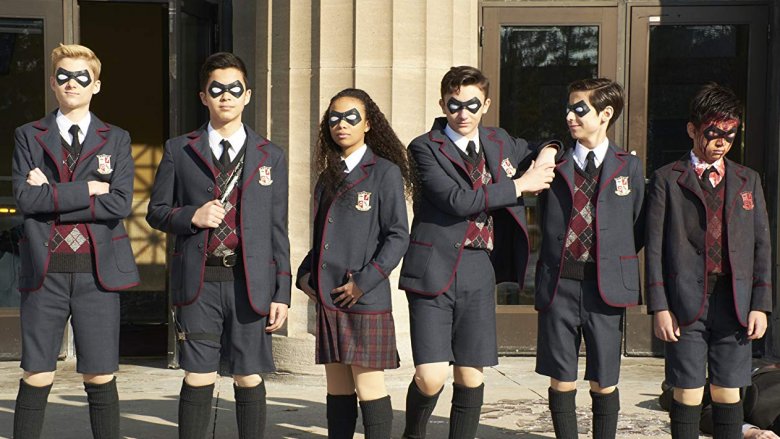 With the popularity of the series, the actors also received high appreciation from the audience for their roles. Thus, it seems that all the original cast of the series will return for the second season. The lead actors of the series include Emmy Raver-Lampman (Allison), David Castaneda (Diego), Tom Hopper (Luther), Robert Sheehan (Klaus), Ellen Page (Vanya), Aidan Gallagher (Number Five) and Justin H. Min (Ben).
It has been predictable from the start that the principal cast would be returning for the second season. However, this September, Netflix also announced the addition of new cast members. Along with the three new cast members will also be included in this season: Yusuf Gatewood, Marin Ireland, and Ritu Arya.