An American crime drama web series created and produced by Chris Brancato Carlo Bernard and Doug Miro that's highly addictive and way too thrilling is all set for season two. Season one premiered on Netflix on November 16, 2018.
Who's ready to spend Valentine's day with drug lords? Because Netflix has officially announced the release date of Narcos: Mexico season two. Narcos: Mexico is going to be available on Netflix from the 13th of February 2020. A teaser trailer was recently released on Youtube. Even though less than a month is left, fans can't wait anymore.
Teaser!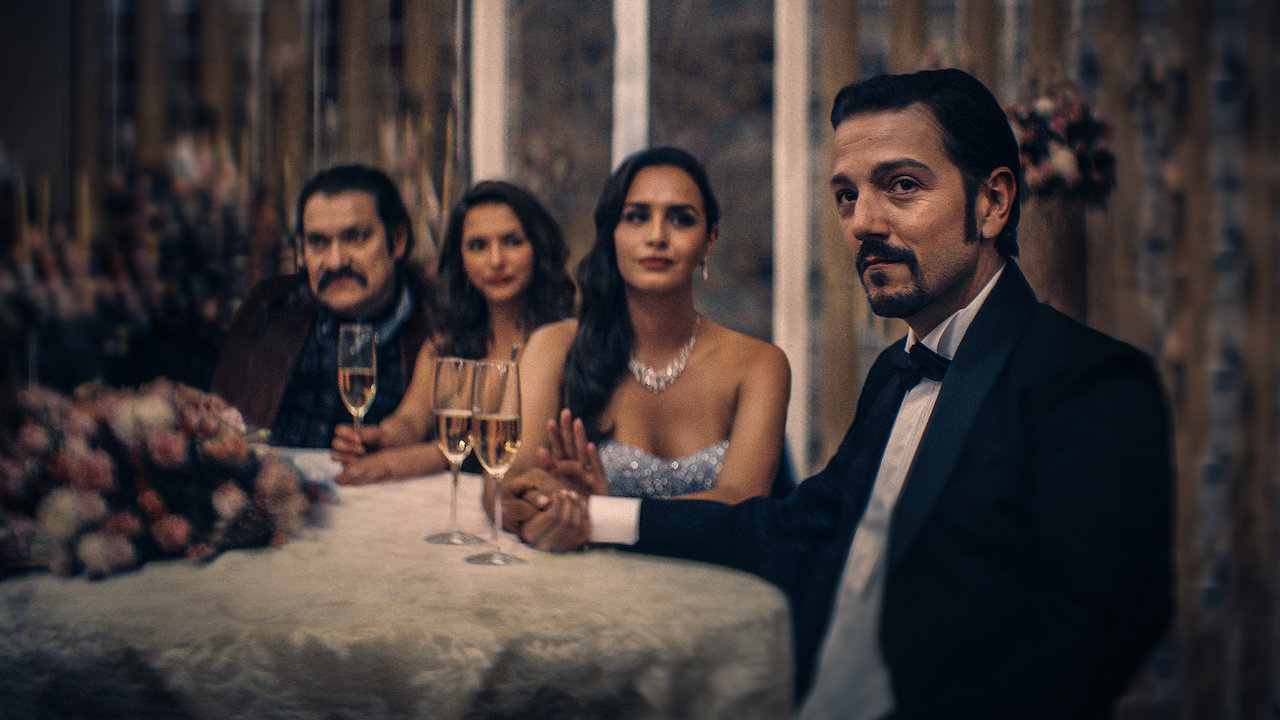 The theme for season 2 will be "No one is untouchable."
The 60-second teaser showed that the characters were sitting around the dinner table, with kingpin Miguel Ángel Félix Gallardo played by Diego Luna at the head. Everyone's smiling and having a good time. However, underneath the table, each person is pointing a gun at another member of the gang. Then a song of Blondie's Heart of Glass plays in the background. 
So, just like season one, this season of Narcos: Mexico will also dramatize the rise of Mexican drug cartels in the mid-1980s. It will be about the time before they were the powerful, market-controlling, always aware armies.
Plot
In Season 2, Guadalajara Cartel founder Gallardo will realize that more money means more problems. Gallardo will also discover how hard it is to run an empire. Meanwhile, DEA agent and series narrator Walt Breslin, played by Scoot McNairy, will seek justice for his colleague Kiki Camarena played by Michael Peña. Furthermore, he's all set to bring down the kingpin, commonly known as El Padrino.
The cast will include Michael Pena, Diego Luna, Tenoch Huerta Mejia,Joaquin Cosio, Jose Maria Yazpik, Fernanda Urrejola , Ernesto Alterio ,Alyssa Diaz, Alejandro Adda, , Teresa Ruiz, Aaron Staton and Gerardo Taracena. 
Many new members will appear season, including Sosie Bacon, Jose Julian, Myra Hermosillo, and Flavio Medina. The cast will also include Matt Letscher as Jaime Kuykendall.