Chilling Adventures of Sabrina is set in Greendale, which on the other side of the sweet water river. Remember the sweet water river? Jason's body was found in it? So, Greendale and Riverdale are neighbors! 
Riverdale cast includes Archie Andrews played by KJ Apa, Veronica Lodge, played by Camila Mendes, Betty Cooper, played by Lili Reinhart and Jughead Jones, played by Cole Sprouse. Whereas the main cast of Chilling Adventures of Sabrina includes Sabrina Spellman played by Kiernan Shipka and Harvey Kinkle, played by Ross Lynch.
How Are They Related?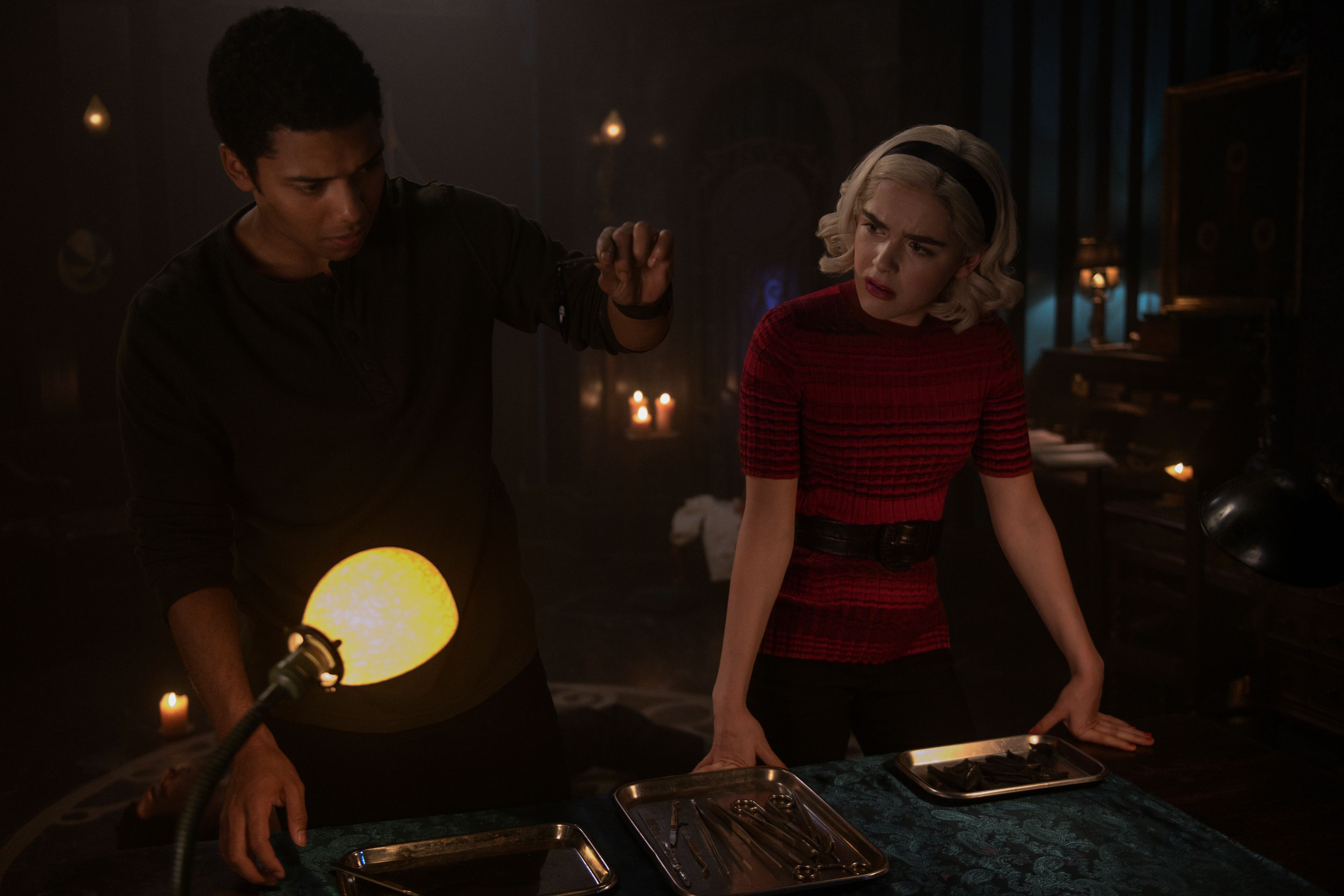 In Chapter Sixty-Seven: Varsity Blues, Betty Cooper, played by Lili Reinhart, is conducting interviews for a story she is working on about the Stonewall Prep's football team. One of the football players Betty interviews is a recurring player for the Netflix series: Billy Marlin played by Ty Wood. The Baxter High Ravens player revealed that the Stonewall linemen broke his arm, as he is sitting at Pop's wearing a cast on his left arm.
A Possible Crossover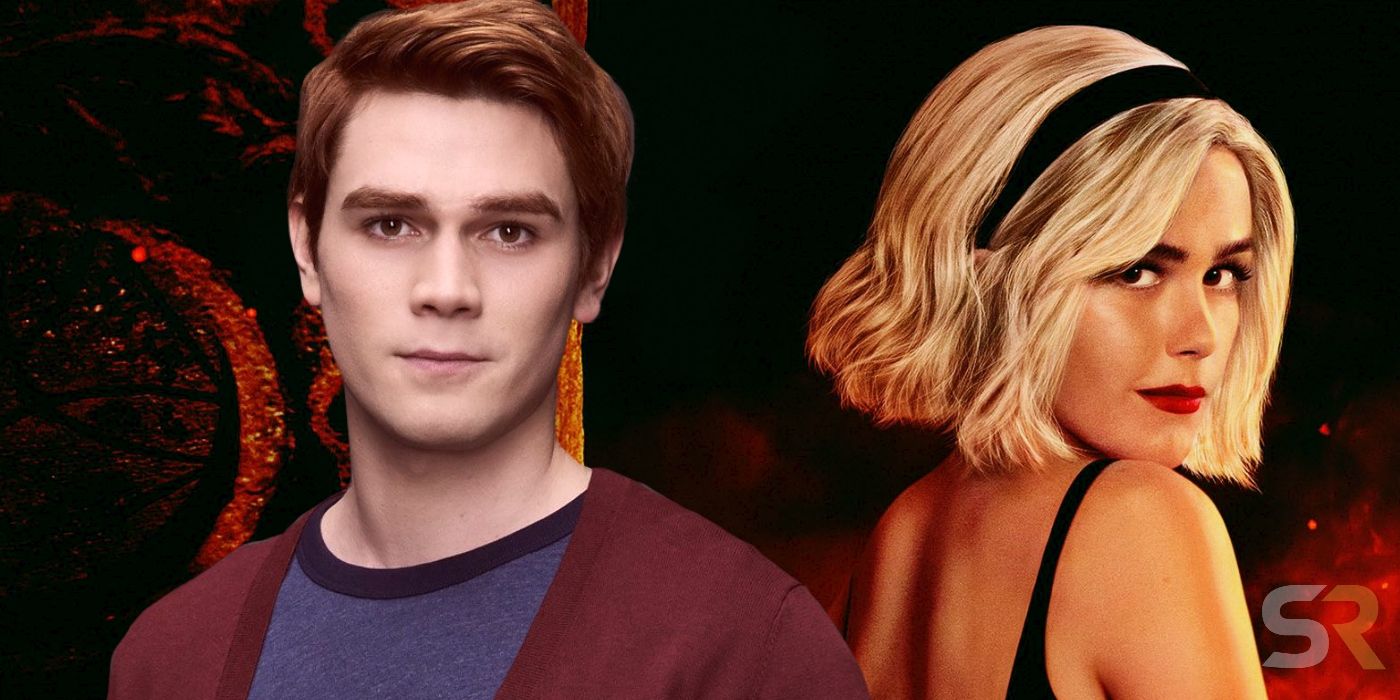 Billy's cameo makes a Riverdale and Sabrina crossover plausible. Billy is the only character that has appeared in both shows, and for that reason, appearances of other regular or minor characters are possible. Since many elements of Riverdale and Sabrina have been dropped as Easter eggs, the two shows may end up with a significant crossover. 
In the chilling adventures of Sabrina, A couple of students mentioned Riverdale, perhaps hinting to the closeness between the two towns; Greendale and Riverdale. Most importantly, Both Riverdale and Greendale are adapted from the Archie Comics series, and so they exist in the same universe. 
Having said that, the magic will exist only in Greendale. As in an interview with Entertainment Weekly, Sacasa said: "It felt like there was a separation between Greendale and Riverdale — magic should exist in Greendale, but not in Riverdale." Roberto Aguirre Sacasa is the showrunner of Riverdale.