AMC recently released a short teaser trailer for Better Call Saul Season 5. That's the good news, well the bad news is that the show will stop after the sixth season.
What Can We Expect?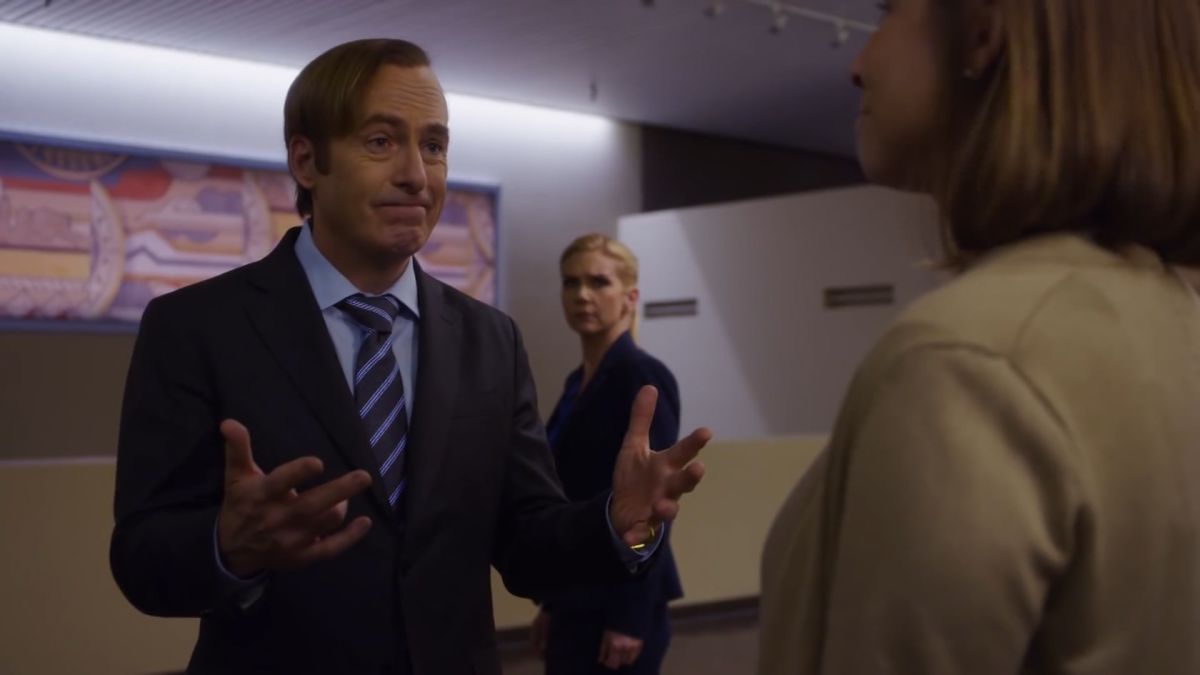 The first teaser which was released showed Jimmy McGill where he looked confused. He was in captive and driven by someone who is possibly a crook.
In the next clip, we saw Jimmy McGill and Kim's close relationship, which we will see in season 5. It shows the early days as McGill where he is transforming to his "Breaking Bad" character of Saul Goodman.
Better Call Saul season 5 will feature the entire transformation of McGill to Goodman. The change is heartbreaking because he'll lean towards the dark side and leave his life behind. From being a soft-hearted person who defends the weak, to an evil version who protects the bad for money and fame.
As Better Call Saul storylines lean towards Breaking Bad, the show gets more interesting. Many characters will be introduced in season 5 compare to other seasons.
The Crossover
Season 5 will be a crossover between "Breaking Bad and "Better Call Saul". Saul Goodman is the transformed versions of McGill's original character. In short, it's his character turning from good to bad which is unstoppable.
Recently, AMC Networks on Twitter revealed that Dean Norris' Hank Schrader, Steven Quezada's Steven Gomez, and Robert Forster's Ed Galbraith will appear on the new period of the side project.
The arrival of Hank Schrader and Steven Gomez will blow the minds of Breaking Bad fans, as the famous characters got executed during a desert shootout with neo-Nazis in the last season.
It's still unclear what role they both will play in the fifth season of Better Call Saul. About Forster's appearance in season 5, it's probable that his appearance will be prominent than ever, as the show to pay a final tribute to the well-respected character.