American supernatural horror web series, Chilling Adventures of Sabrina, provides a perfect showcase for Kiernan Shipka's magical talents. Premiered in October 2016, the show is wickedly macabre and bewitchingly beautiful! 
Developed by Roberto Aguirre-Sacasa (who's also Riverdale's showrunner), the show is based on Archie comics of the same name. The show produced by Warner Bros. Television and Archie Comics is currently streaming on Netflix.
Here's a list of all the Songs Performed in Season 3!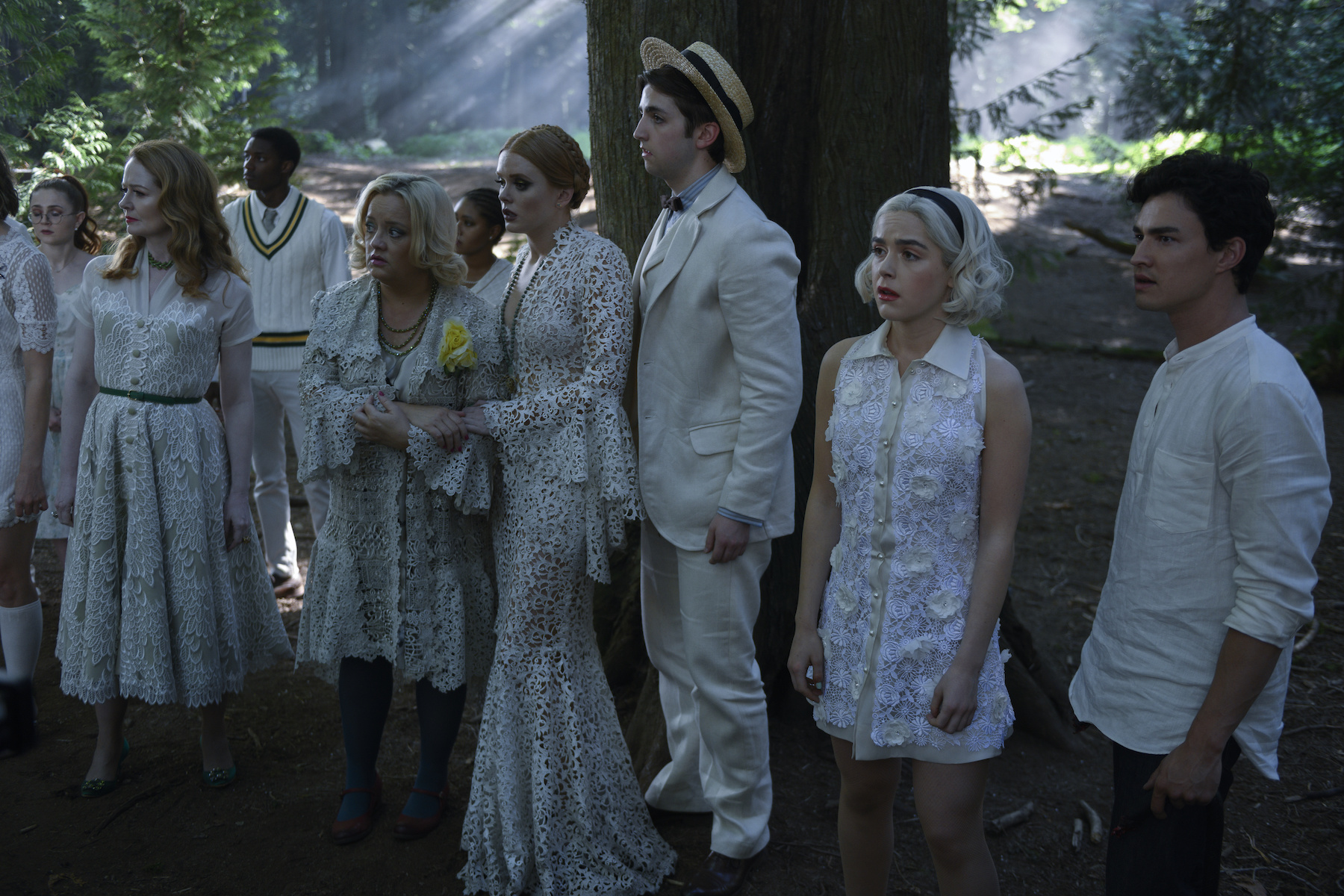 My Sharona
The Fright Club (Harvey, Roz, Theo, and Sabrina) not only defeat the evil, but they also have their rock band. Harvey's on guitar, Roz is the keyboard player, and Theo plays the drums. With Ross Lynch and Jaz Sinclair vocals, it becomes a pretty fantastic throwback! 
By The Sea
A cute little comfy song by Aunt Hilda and Dr. Cee. Honestly, Lucy Davis and Alessandro Juliani are just way too cute not only in the song but as a couple on the show. 
Teenage Dirtbag
Another throwback by the Fright Club! Only this time, all members are singing except Sabrina, which includes Lynch, Sinclair, and Lachlan. What's better than an early 2000s punk rock song sung by kids that can defeat Hell and what not?
Hey Mickey
A classic cheerleading song, for the Baxter High Ravenettes to groove to. It also adds to Sabrina's true calling as a cheerleader. If not a witch, she'll make a good cheerleader! 
Tender Shepard 
Not at all implying that this one's boring, but it will for sure help you in sleeping, it's just that soothing. Zelda features as a prominent voice!  
The Song of Purple Summer
Yet another sweet, comforting, lullaby! Perhaps, its an excellent choice for the Hare Moon rituals done in the midseason. From Kiernan Shipka to Chance Perdomo, most of the cast features is this song.