Both Riverdale and Chilling Adventures of Sabrina are based on Archie comics. Riverdale cast includes Archie Andrews played by KJ Apa, Betty Cooper, played by Lili Reinhart Veronica Lodge, played by Camila Mendes and Jughead Jones, played by Cole Sprouse. Whereas the main cast of Chilling Adventures of Sabrina includes Sabrina Spellman played by Kiernan Shipka and Harvey Kinkle, played by Ross Lynch. 
Riverdale, as the name suggests, is set in Riverdale, whereas Chilling Adventures of Sabrina is set in Greendale. Greendale, however, is on the other side of the sweet water river (where we saw Jason's body). 
Although both are from the same universe, magic only exists in Greendale. Furthermore, it will not enter Riverdale for sure, as Riverdale's showrunner Roberto Aguirre Sacasa revealed to Entertainment Weekly. 
However, there's a good chance of a crossover episode since Chilling Adventures of Sabrina's packed with nods to Riverdale.
Riverdale Easter Eggs On Chilling Adventures Of Sabrina!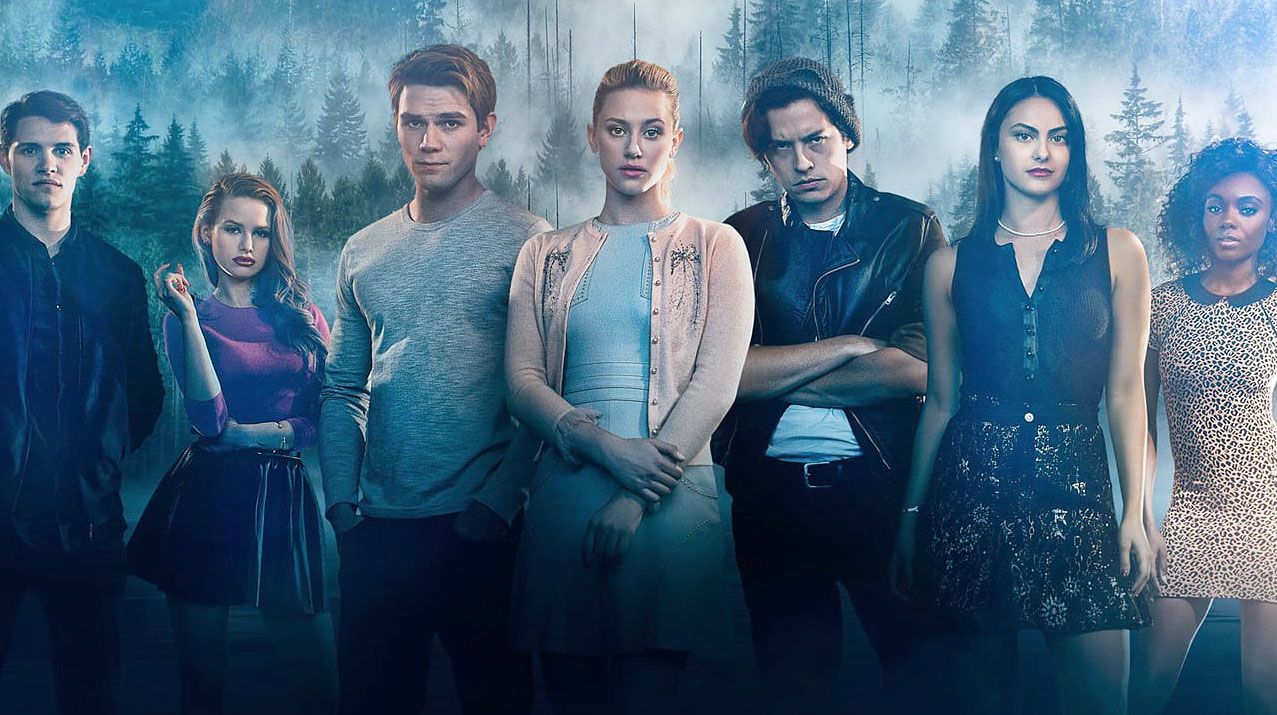 The very first episode of season three featured a cameo from Nathalie Boltt. You might know her as Penelope Blossom. However, in the episode, she pretended to be a woman from New Orleans named Miss Dubois. 

Sabrina also visits Riverdale. In order to retrieve the crown of Herod, She and Ambrose drove to Riverdale. Also, Jughead Jones's graffiti features in the episode. 

In episode six of season three, Hilda says she's craving for "a diner in Riverdale that sells the juiciest hamburgers and the thickest milkshakes," which definitely sounds like Pop's Chock' lit Shoppe.

Cheryl's grandfather's history is somewhat discovered, too, as Ambrose found that Benjamin Blossom brought back the infernal artifact from Hitler in 1945 to his hometown of Riverdale. According to the timeline, Benjamin Blossom is most likely Cheryl's grandfather. 

A biker wearing Southside Serpents jacket wandered into Dr Cerberus' shop. Hilda was there too, going full spider. However, she devoured the biker before Cerberus could come back with her Pop's order. 
Chilling Adventures of Sabrina season 3 is now streaming on Netflix!