Great news for After Life fans! After huge success from the first season, creator, showrunner, and writer Ricky Gervais has given a green signal for season 2.
And this time too, he has decided to stick to his theme of dark comedy for the show. However, there are a list of facts regarding the show which fans are unaware of.
Here we present you ten unknown facts about After Life:
1. Guess who's an atheist, just like Tony?
If you still can't give it a guess, let us reveal it for you. It's Ricky. Yes! As we have watched in the series, we see Tony attempting to end his life to deal with his trauma of losing his wife, but the thought of leaving his dear dog without an owner stops him from doing so.
Talking about being an atheist, we have often seen Tony telling his co-workers that he doesn't believe in god and religious groups. The same is the case with Ricky too. And it's pretty apparent that Ricky has tried to put a bit of himself in the lead character.
2. Ricky doesn't want kids either, just like Tony.
In season 1, we noticed Tony ranting about kids being annoying to Sandy. But in spite of that, he still has a soft corner for his nephew George.
The same goes for our beloved showrunner too! Believe it or not, he has given silly reasons like overpopulation to express his will not to have kids.
3. Lisa's middle name is Jane!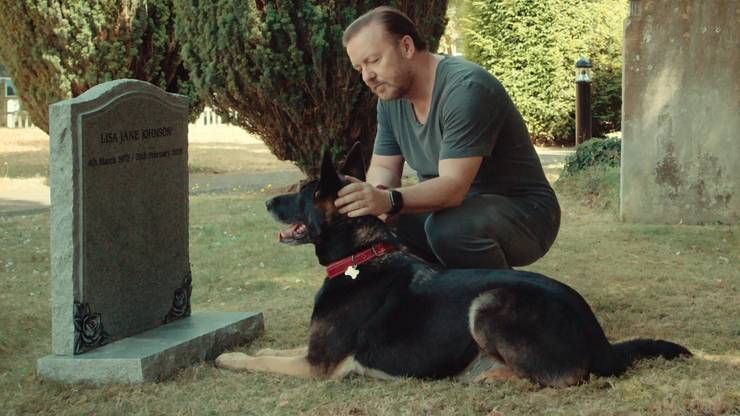 It's now quite evident that Ricky has been putting little bits of him and his life into the series. Here's another fact.
Remember the scene where Tony walks up to Lisa's grave in the cemetery to pay his respect to her? Lisa's full name flashes on the grave. Her middle name is Jane, which is also Ricky's partner's name, Jane Fallon. Way to go, Gervais!
4. Brandy's real name isn't Brandy!
The main showstopper and the reason why Tony didn't end his life. The adorable paw friend's real name is Anti. They decided to name her Brandy because it sounds similar to Anti and also that she could obey while filming.
5. Ricky used his playlist for the entire series!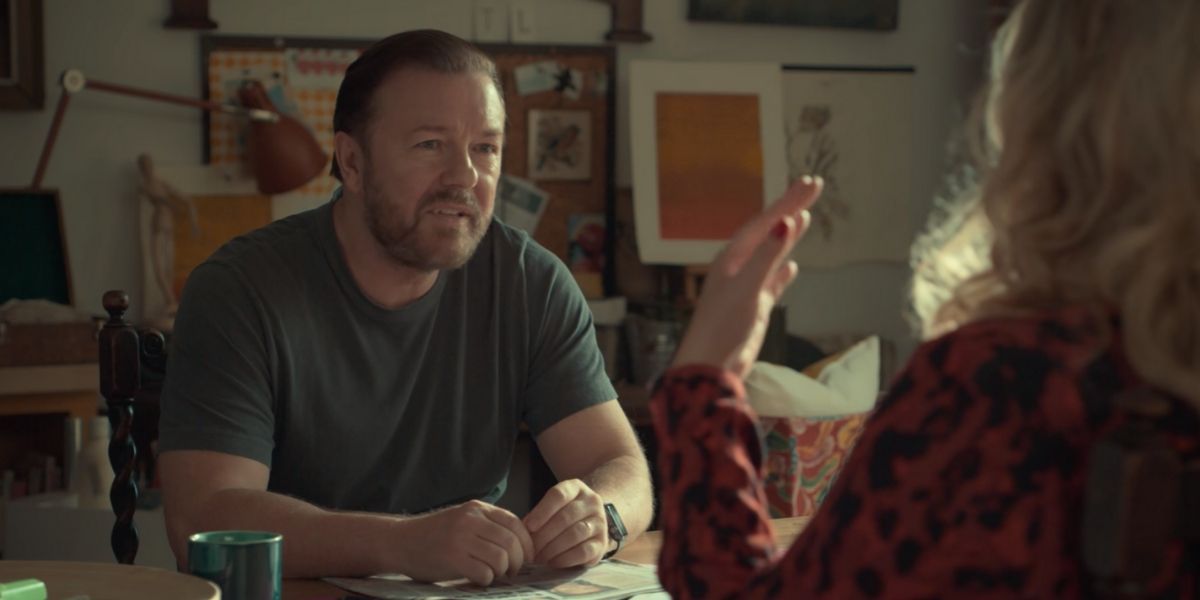 Who's going to deny the fact that the whole series has fantastic music. Remember the time Tony smoked heroin for the first time, and Rocket Man by Elton John played in the background?
That's Ricky's taste of music. Thanks to Netflix for giving the show a pretty decent budget due to which Ricky could use his playlist.
P.S. Another fun fact: Tony didn't smoke heroin. It was raspberry leaves!
6. Tony chugged the whole can of curry in real life!
Who remembers the hilarious scene where Tony ran out of dog food? He shows up with a can of baked beans and vegetable curry and ends up feeding Brandy the baked beans and chooses to eat the vegetable curry himself.
But many of us aren't aware of the fact that he ate up the canned curry!
7. After Life is shot in the outskirts of the UK.
If you love the locations and setting of the entire series, thanks to Ricky once again. Here's why.
The whole series has been shot in beautiful towns like Hampstead and Beaconsfield, located on the outskirts of England.
The scene where Tony tries to drown himself is shot in Ricky's childhood place, Camber Sands.
Hats off to Ricky for such an excellent choice of settings!
8. "Netflix is the perfect place for After Life."– Ricky Gervais.
The moment Ricky was all set to launch the series, Netflix approached him.
There comes the practical side of Ricky, who came up with the statement that streaming services are the future of television, and nothing can beat Netlfix in this case.
9. Gervais never failed to portray real emotions in the series.
Gervais perfectly showed Tony's struggles of going through the pain of his father's depression. In real life, Gervais lost his father back in 2002 and his mother due to lung cancer.
He later stated in an interview that he wants to show the real and deep emotions of a human that comes out due to mourning.
10. We had a typical "Kindness of Strangers" scenario.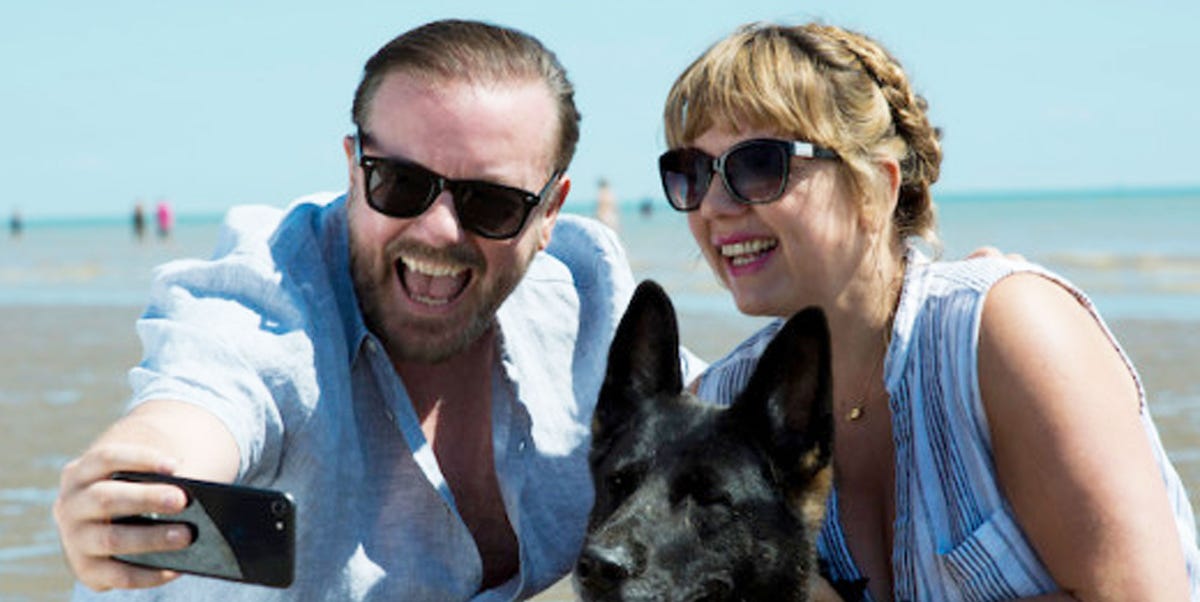 We do know how Anne was a total guardian angel to Tony right from meeting him near Lisa's grave in the cemetery.
Gervais' primary motive was to show how a stranger's kindness put the same impact of someone dear or close to us. And guess what? Anne did the perfect job of providing comfort and support to Tony in such a way that his own family and friends could not.
So, these were the ten unknown facts of After Life. How many out of the 10 were you aware of in real life?