You Season 2 was one wild rollercoaster. The way the show progressed is a phenomenon, with Joe being the protagonist of the show. Portraying someone as a charming serial killer, similar to that of Ted Bundy, but to protect the ones he loves.
What Happens In Season 2?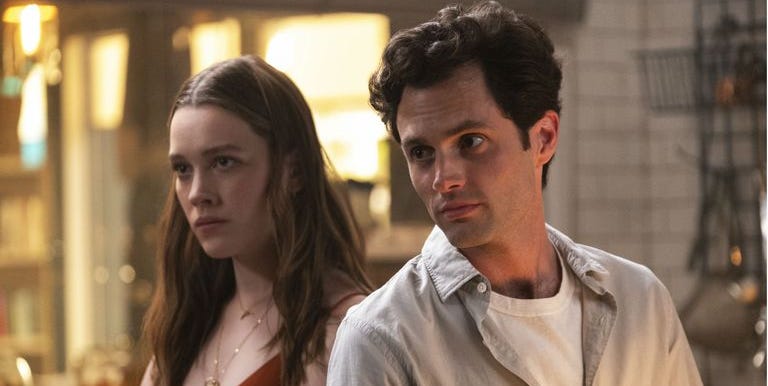 Joe's journey from season 1 to season 2 didn't have much of a change. He's still the same old psychopathic stalker. Moving to Los Angeles and having a fresh start didn't change him at all. Being a slave to his habits, Joe went back to find new prey for himself.
This time it was love. But the expected twist was that she's as psycho as Joe. The made for each other couple proceeds with their life further in a new city with love being pregnant with their child.
As the reputation goes, the show needs to end with a cliffhanger. Everyone is curious about the new person who has entered the show. Who is she? Why is Joe behind her?
Some Interesting Fan Theories
Here the crazy fan theories enter. Some fans suggest that it is Joe's mom. We did see a lot of her in season 2. In Joe's flashbacks, we saw her a careless mother who'd go out with men while leaving her child in unimaginable situations.
Growing out from an abusive family framed Joe's mindset in such a way that he'll go to any extent to protect someone. In the same case, Joe shot his own dad to protect his mother. Well, that's where his murder tendency arose from.
Finally, he found a perfect match for himself but is he happy with her. Joe was very horrified when he saw love's capabilities. But we don't know if he's finding another love interest or coming back for his mom. As the saying goes, one's a momma's boy will always be mommas boy.
Well, love is not what she pretended to be. What if it's not Joe's child. What if she's pregnant with the guy she used to get over Joe? We don't know that, but she could use it as an excuse to protect herself.
We all saw how deliberately Forty was shot dead by a cop. But love didn't show any signs of grief for his brother. Maybe she secretly wanted him dead. Forty was always a factor of restraint when it comes to love. She spent her life protecting him and cleaning his mess.
Will There Be A Season 3?
Well, season 3 is still on under progress. The show will return on April 9th, 2021. We are still not sure about it, but that's probably the time Netflix will come with You's next installment.