The always energetic and bubbly astronaut Gary Goodspeed and his planet-destroying alien best friend Mooncake have been trying to figure out the mystery of "Final Space" since 2018. Season one of the final space premiered on 26th February 2018. 
The real reason why Gary named his rubber-like skin alien pal, Mooncake is that he had a caterpillar of the same name when he was a kid. Their friendship began when Gary found him flying in; probably he was getting rid of Lord Commander.
They share a genuine connection and goal. Gary chooses to see the good in Mooncake and not his destructive potential. Furthermore, remember that beautiful scene where Gary was willing to give everything up to save Mooncake? They are solid pals. 
Gary is the epitome of a friend; the kind of love he has for Mooncake and how loyal he is towards him is just so pure and genuine. They have always got each other's back and never miss an opportunity to save one another. Certainly, this friendship received a lot of love from the audience and critics!
A couple of months after season one's premiere, season two was confirmed — season two released on 24th June 2019. With a total of twenty-three episodes (season one and two combined), the show's loved by everyone because of originality and uniqueness.
Here's the good news!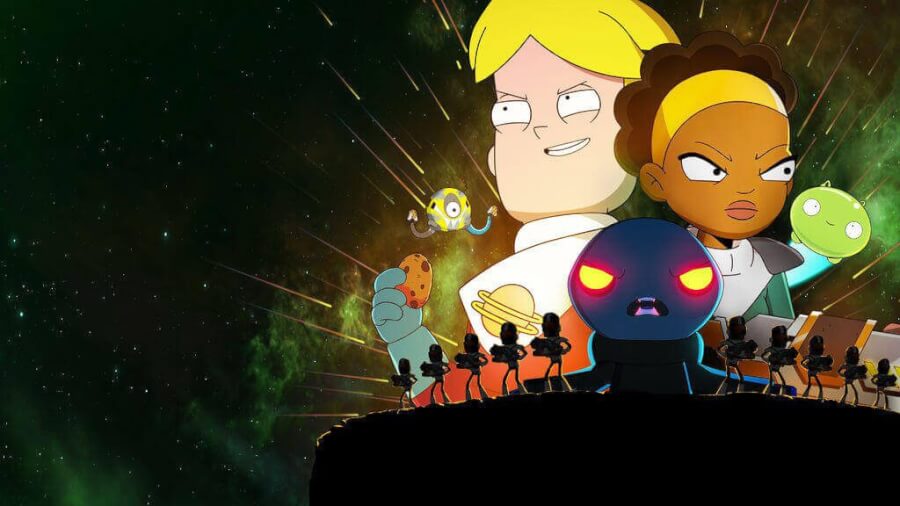 The bite-sized intergalactic comedy is coming back! As the show renewed for season three just a week after season two aired! So the always cheerful Gary and most wanted Mooncake are all set to resume their quest.
Spoilers Ahead
We saw Mooncake draining all his powers by the end of season one. In season two because of Gary's infinite love for Mooncake, he gained them back. Season three is definitely going to be packed with energy.
Although the Final Space energy is really mysterious, it doesn't seem random. Perhaps Lord Commander he is not made of Final Space like Mooncake is? Or maybe they are both inside the Final Space? 
One thing's for sure; all this is leading to something even more grander! Olan has created a fantastic universe!