As we already saw Jake Peralta(Andy Samberg), Amy Santiago(Melissa Fumero) and Terry Jeffords(Terry Crews) in the trailer. The original cast is expected to return on Brooklyn nine-nine season 7. However, Gina Linetti's exit is still in question.
When celebrities Lin-Manuel Miranda, Mark Hamill, Sean Astin, Guillermo del Toro and Seth Meyers campaigned for the series to come back, the makers of the show said they would love to have all of them as cameos on the show.
The new beginning
The first episode was launched on 6 Feb 2020. Jake leads a manhunt after an assassination attempt on a city councillor. In contrast, Holt adjusts to his new position as patrol police. It is titled 'Captain Kim'.
Since Holt is now in an inferior position than Jake, it is becoming difficult for both of them to adjust to this new scenario. Their behaviour is a complete contrast professionally; it is becoming difficult, especially for Jake to adapt to this new change as Holt was his long time superior.
Frustrating much?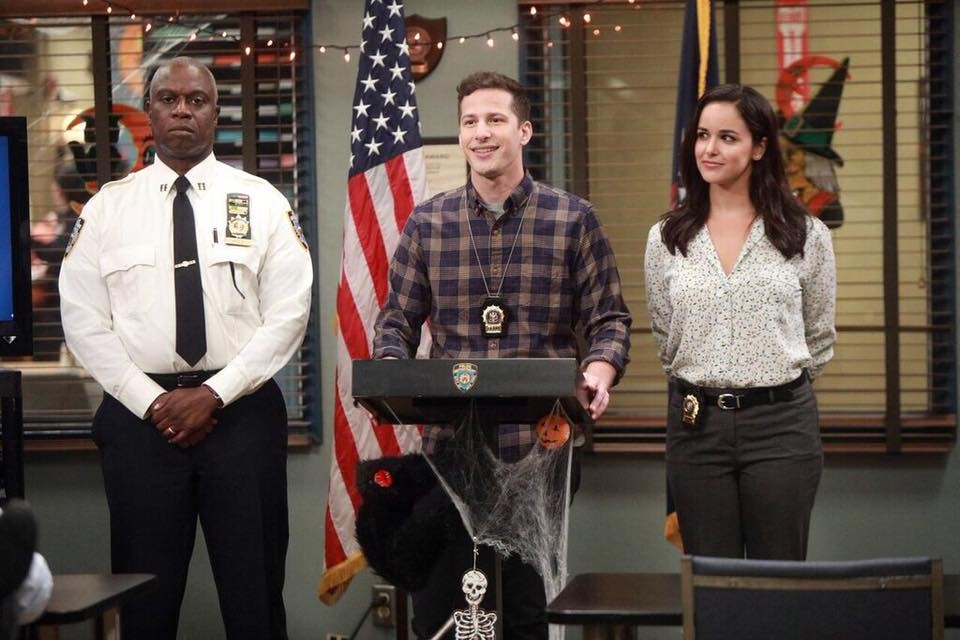 This isn't the first time that Holt is sidelined. It happened before at the end of season 2. But according to the directors, this time it's different.
The change in the hierarchy is taking a toll on him; he seems 'very' frustrated in the trailer. So one can guess what is going to happen in the latter part of the series.