Who Was Aaron Hernandez?
Aaron Hernandez was a football player who scored 'The Super Bowl' at the age of 22. Theoretically, it's a very young age for any football player to achieve 'The Super Bowl'. He played for the New England Patriots of the National Football League. His growing career came to an abrupt halt after his arrest in charges of murder.
During the 2013 off-season, Hernandez was arrest due to charges for Odin Lloyd's Murder. Odin Lloyd was a semi-professional player, and he was dating the sister of Hernandez's fiancée. Hernandez's dismissal was an immediate action by the Patriots soon after his arrest. When found guilty, he was sentenced to serve life imprisonment without the possibility of parole at the Souza-Baranowski Correctional Centre.
When his trial for Lloyd's murder was going on, speculations were rising towards him for the 2012 double homicide of Daniel de Abreu and Safiro Furtado. But due to lack of evidence, no further charges took place after a 2017 trial.
Several days later Hernandez committed suicide. Surprisingly Hernandez was diagnosed with severe CTE(chronic traumatic encephalopathy) after his death. It affected his emotional instability, action towards situations and might have contributed to some of his criminal behaviours.
The "Documentary" That Began It All.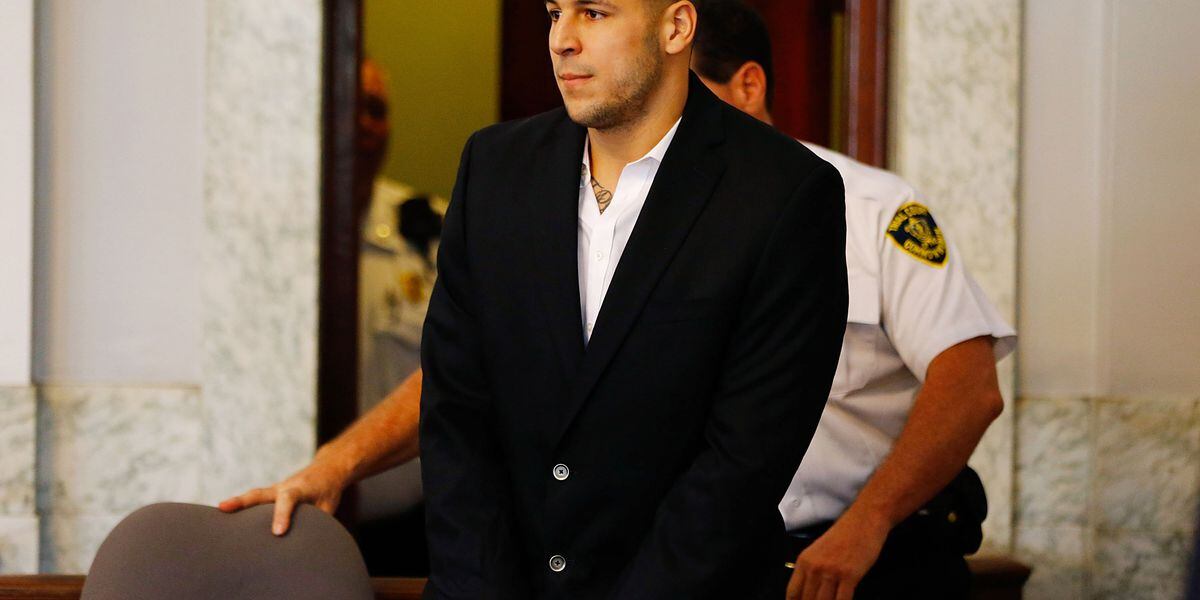 Netflix documentary series Killer Inside: The Mind of Aaron Hernandez has increased the number of questions instead of answering them. It aired on 15 January; the documentary focuses on Hernandez's life and crimes. But instead, it focuses on portraying Hernandez as someone violent and had a criminal mind, describing him as a reckless monster. 
The series also focused a lot of time on his alleged sexuality, never justifying it.
Justification For His Behaviour.
Hernandez's father was a disciplinary authoritarian who physically abused his children. This behaviour might have added on to his brain's condition. The documentary says that Hernandez outed just a few days before his death by a reporter. Boston Globe reporter, Maria Cramer, says in the documentary. "Just because it's salacious and interesting is not enough to do something like that to somebody."
After his arrest in 2013 but before his conviction and sentencing, the Patriots refused Hernandez back inside the home football stadium, forcing him to remain outside.
The Real Question: Why is the documentary basing on unproven facts? And what is the point of these accusations?