Authored by the extremely talented and creative Derek Fridolfs with illustrations by Dustin Nguyen, Batman Tales: Once upon a crime is a remarkable graphic novel.
What Is The Graphic Novel About?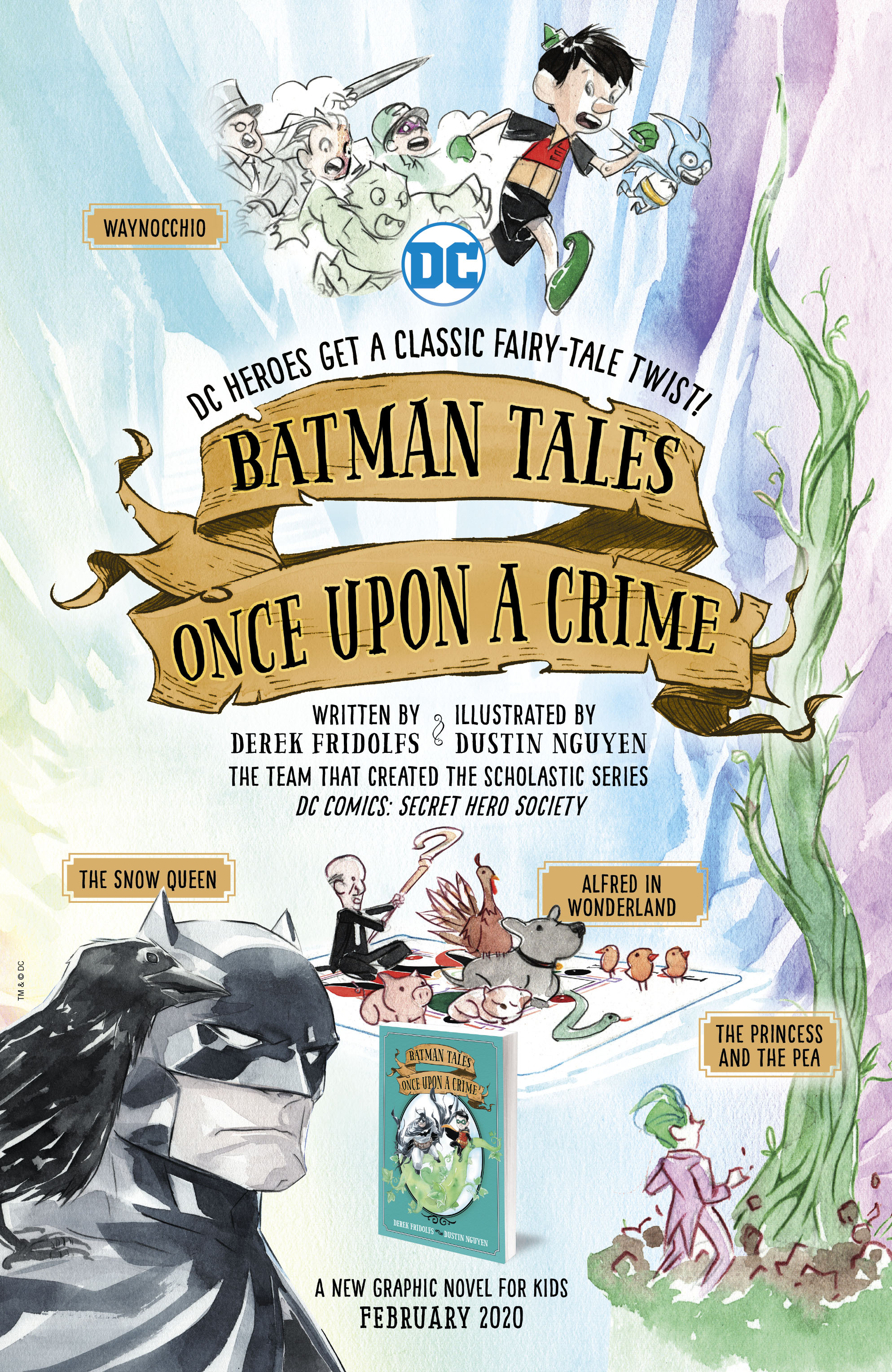 The graphic novel has a mixture of legendary fairy tales with DC Comic characters; it is like various hues of varied colours on the same tapestry.
Gotham is an interesting city with intriguing with a variety of people. Ranging from heroes to demons, happy families to citizens who have no trace of their history and origin, the city has it all covered.
What's Special For The Fans?
One of the instances of the book has a storyline involving "The Princess and the Pea" along with Harley Quinn. Gotham's police department conducts a stern interrogation to discover the most wanted criminal looking for the princess who stole the pea.
Batman's Butler has quite a traveller's experience and lands up taking a trip in the chaotic and wrong side up for Alfred's in Wonderland.
How would it be to view Batman and the Snow Queen together as a partner in crime? The snow queen leads Batman to pursue a dangerous inquest.
Damian Wayne has a bit of a challenge himself. A difficult situation to be in for his nose grows longer whenever he lies. All along he has been dreaming of castles in the air but will he be able to speak the truth always?
From The Interview
Nguyen says that "I felt like the style of Batman: Li'l Gotham fit well with the dark world of Gotham. Since that combination had already worked for us before, I felt confident bringing in the dark side of fairytales. If anything, the whimsy and wonder of a storybook setting made it simple to combine subject matter than leaving it in Gotham!"
Isn't this a marvellous concept? We are super excited to read this graphic novel! What are your thoughts about this concept? Leave your views in the comment section below.