The long, long series of ABC, The Modern Family, is reaching towards its end. The cast and crew are both emotional and excited. The journey is finally ending, and fans are sad as they are referring it to a period of an era. It is a difficult time for both the show and the fans. The cast of the show have been working together since forever, and now they have developed a strong bond among each other.
The Headlines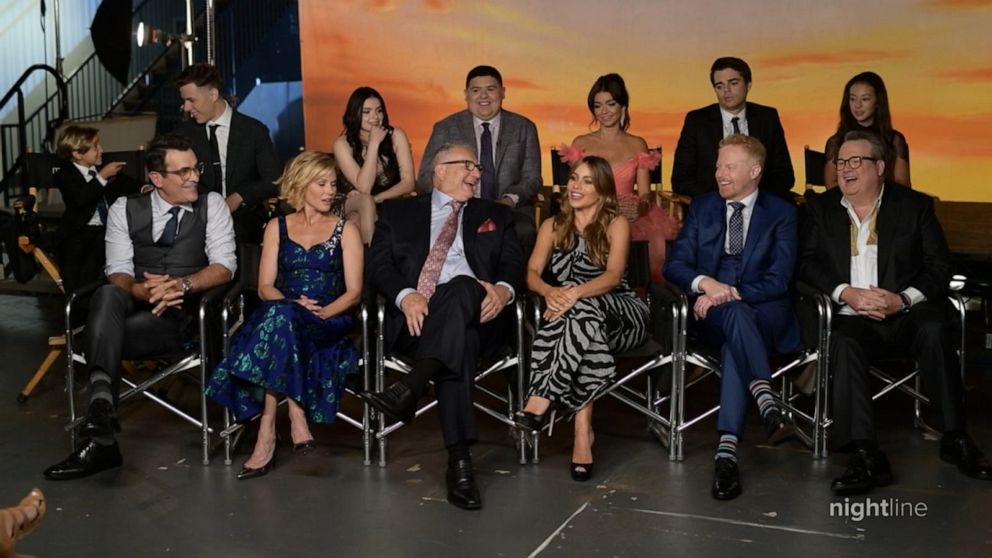 On Friday, ABC released the emotional photos of the final episodes of the series. The people had its first look and the same tug at their heartstrings. Those photos, no doubt, filled the fans with tears. The entire cast including Ariel Winter, Jessy Tyler Ferguson, Eric Stonestreet, Sofia Vergara, Ed 0'Neill, Rico Rodriguez, Sarah Hyland. Nolan Gould, all can be seen. The pictures also show the dog, Stella. The cast stand together holding hands and their arms wrapped around each other, staring deep into the sunset. The description reads four words, "Family To The End".
About The Show
The show came onto our TV screens in 2009, and it has been 11 years, and we have seen everything. We have seen the kid cast grow into adults, and it is like they have been living the lives with us. The farewell episode of the series will be aired on April 8.
It was already announced in February 2019 that the show's eleventh season would be the last on the row. One of the makers, Sarah Hyland, shared with the People's magazine that what is one thing that she is going to miss the most. Sarah mentioned that the crew and the cast are so good that they are almost like a family now. Every actor in the series is special and different.
How The Cast Feels
The cast and the members of The Modern Family community are posting nostalgic contents on their social media. The fans hope that they would be able to see more stories like The Modern Family, but the show will always be in their hearts as it has an old school feature.