Life can get very unpredictable when you are caught between two charming gentlemen. Lara Jean is in deep confusion as she has to choose between Peter and John.
The movie To All The Boys I've Loved Before was marvellous and received really good feedback. The audience is already excited for the third film of the trilogy.
The Background
Lara has to face the consequences of the secret love letters being sent out without her knowledge. She seems to be jocular in her alliance with Peter but the relationship boat can never sail smoothly when it is interrupted by a storm in the form of John.
John was her middle-school crush. As Lara and John come closer, there are doubts about her affair with Peter. Things get more complicated when Peter starts hanging out with his ex, Gen.
Lara is furious when she discovers that Gen had leaked the video of her and Peter in the hot tub. She feels that Peter would rather be with Gen so she breaks-up with him.
She is miserable about the break-up and hence tries to clear the air with Gen. Lara says that Peter has loved her deeply and would want to end up with her, however, Gen does not comply with that fact.
What Led To Her Final Choice?
During the star-themed party, Lara and John share a kiss, post her break-up. She instantly feels guilty about it and rushes back indoors. Her feelings solidify more as she becomes surer of the fact of being with Peter.
SPOILER!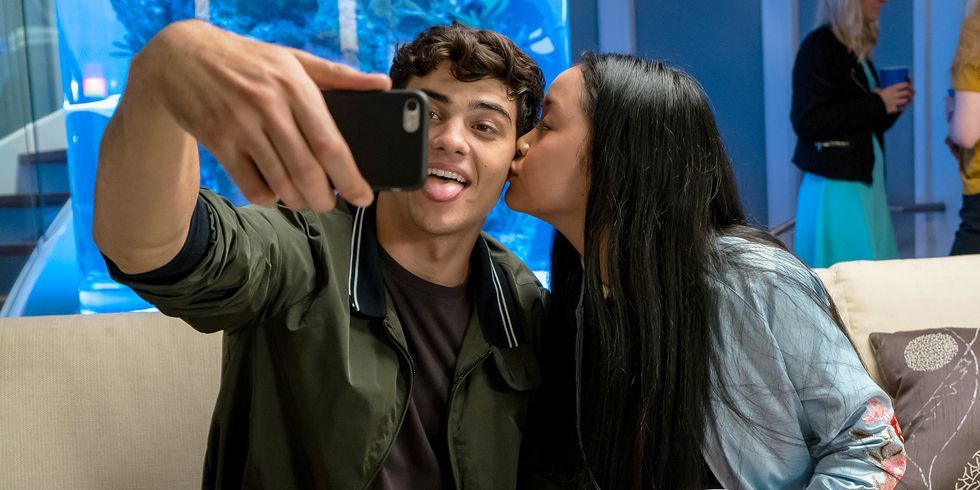 There was no dramatic run for Lara as Peter showed up at the door and confesses his true feelings for her. The two share a ravishing kiss as they are overjoyed to be back together.
Peter and Lara have shared a deep connection through-out although, they might be different from their social interactions, in the end, they wanna come back home to each other.
The second part had a wonderful ending! Are you excited to know what comes our way in the third film? Comment your views below!