If there ever was a brilliant ending to a season, Dead to Me provided it. The pairing of Christina Applegate and Linda Cardellini has delivered some great laughs and intriguing drama over the last 10 episodes. It is obviously exciting that the show is renewed for another season by Netflix. Christina Applegate released the news on her social media handle, along with a picture of her and co-star Linda Cardellini.
When Does It Air and Who is In It?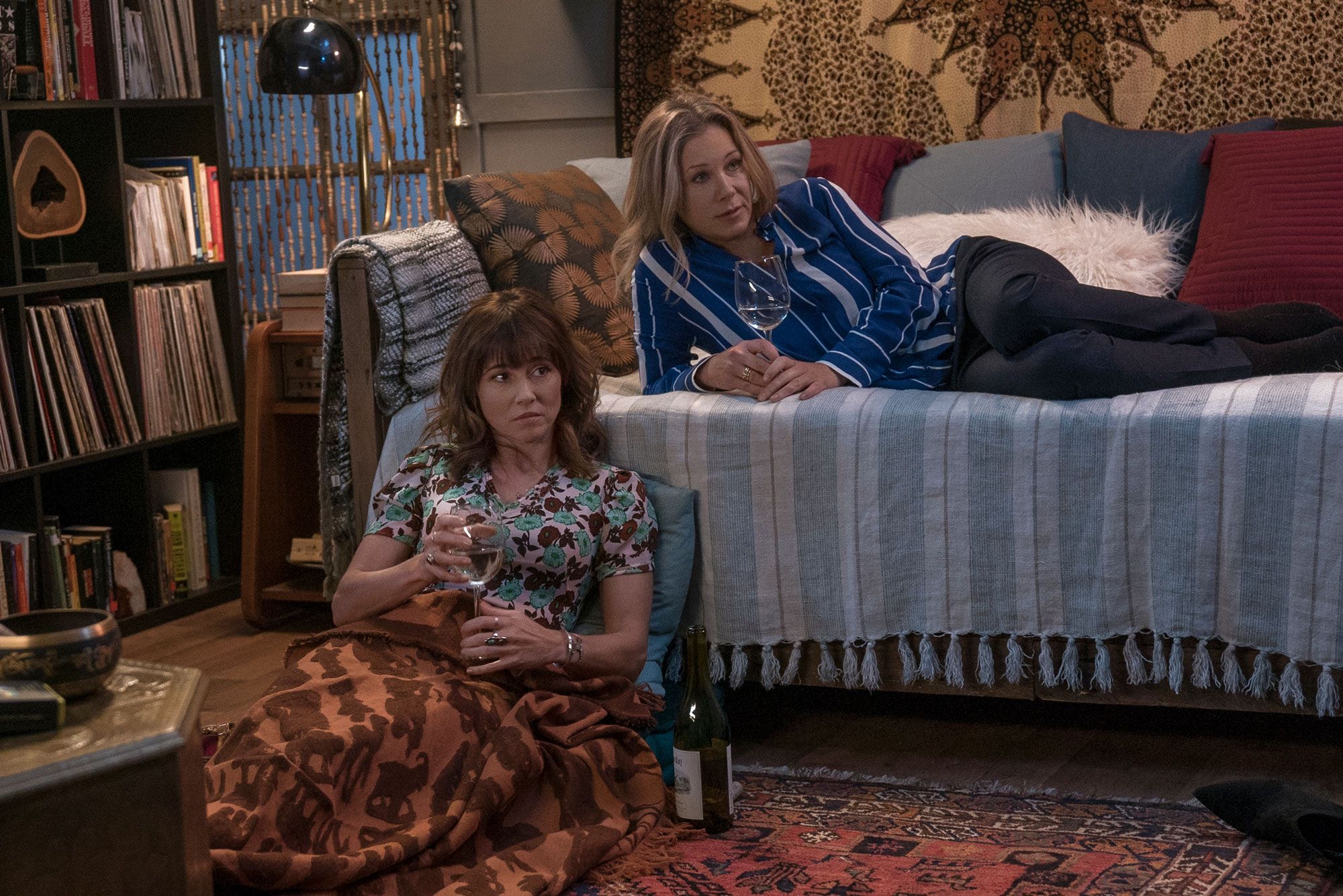 Netflix has primed the show for a spring 2020 release as with the first season. We expect Christina Applegate and Linda Cardellini to star. James Marsden is expected to return while Natalie Morales (Parks and Recreation) joins the cast. Diana Maria-Riva is likely to reprise her role and play a bigger part as Detective Ana Perez.
Where Are We Headed?(Spoilers!)
Did Jen kill Steve? Will Jen turn Judy in? Is Steve really dead? Is Judy pregnant? Another twist in the tale is just what we expect from this compelling dramedy. Jen's worsening paranoia and Judy's panic points to a deliciously brewing thriller. Don't expect much fan service though, as the writers continue to subvert fan views. According to producer Liz Feldman;
"It will be about the further exploration of this friendship, and relationship, and now very complicated dynamic, or even more complicated dynamic between these two women"
What's New?
We expect the show to largely continue with its thrilling bait and switch plotlines. But the addition of Michelle puts a spin on the storyline. The absence of Steve also points to a pivot to a different storyline. The deep bond between the two women is likely to become fraught with complications as we explore the deep secrets and the web of lies. Meanwhile, this season is likely to end in another cliffhanger as Feldman wants "as many seasons as possible".
We will of course update this page when we finally get the trailer or if there's another scoop.