Who doesn't like over 6 ft guys fighting to pass the ball through the basket or attain a goal? I think watching a basketball game is a treat to the eyes. NBA has recently started its 2021 playoffs and fellow basketball enthusiasts couldn't be more excited. Let's find out highlights from yesterday's match that was between, Dallas Mavericks and Los Angeles Clippers. 
NBA or National Basketball Association is a professional basketball league hosted in mainly  North America and Canada. This Association was founded in June of 1946 in New York. Apart from this, all the matches are held in New York City, United States. NBA comprises 30 teams. Lastly, This association was started by Adam Silver. 
Anyways, So coming back to the Game 2 NBA First Round Playoff, Which team won? Dallas Mavericks? Or LA Clippers?
Also, Read NBA FINEST LUKA DONCIC OF DALLAS MAVERICKS INSANE PERFORMANCE, CLIPPERS FALLS…
Highlights From The Mavericks vs Clippers Match  
Dallas Mavericks defeated The LA Clippers by 127-121. Dallas Mavericks played phenomenally in this match. I bet, Ty Lue's words kept ringing in Mavericks player's ears, He quoted during the practice session, "Go Big or Go Home." I think this is what got Mavericks pumped up. Cleary, Mavericks seemed to win the two playoffs by 2-0.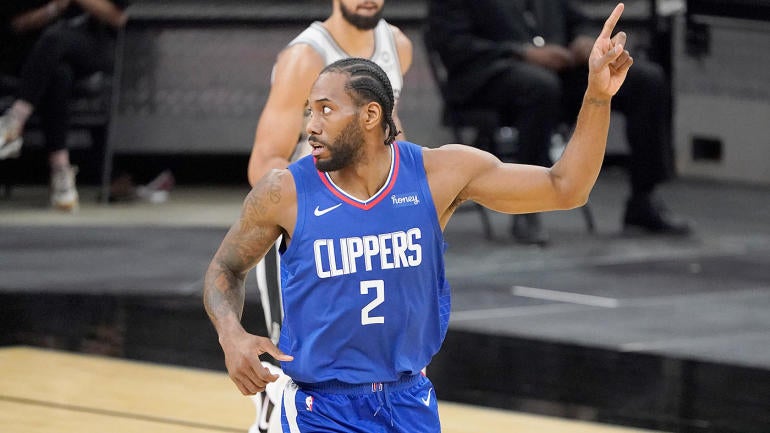 Nonetheless, LA Clippers didn't seem to give up either. Kawhi Leonard of the Clippers achieved 30 points in the first half of the game itself. In the second half, he ended the game with a total of 41 points, which is pretty extraordinary. But Leonard didn't stop Mavericks from winning the playoff. Luka Doncic and Tim Hardway Jr. of Mavericks carried the whole game. They scored 39 and 28 points respectively. 
As per the other players of the Dallas Mavericks, Maxi Kleber and Kristaps Porzingis scored 13 and 20 points individually. Dallas Mavericks made seventeen three-pointers all together in Game 1. Doncic is the first-ever player in the NBA records to hit three triple-doubles in the first seven playoff games. Undoubtedly, he was truly the man of the match with whopping 31 points, 11 assists, and 10 rebounds.  
Read More PHOENIX SUNS VS LAKERS: ANTHONY DAVIS AND LEBRON JAMES BOUNCE BACK…
Details About The Next Dallas Maverick Match
The next Game 2 In Round 1 of the NBA playoffs is between Washington Wizards and Philadelphia 76ers. It is going to be held at 4:30 AM IST on May 27th, 2021, Thursday (tomorrow). For more details about the 2021 first-round playoffs visit the NBA website. 
Stay with the global coverage for more updates.