It said that a series creates space in people's hearts through the actors that are in it. Therefore, every action or emotion depicted by the actors affects us personally. So if you have ever felt sad when a series ended, it's probably because of the actors who made an impact on you. Let us talk about one such series whose characters left a huge impact on the audience. Yes, I am indeed talking about Money Heist Cast! Let's find out the cast's Net Worth and Relationship status. 
Money Heist (Les Casa De Papel- Spanish) is a show about a gang of burglars who are led by El Professor. They are planning to execute the perfect theft in the history of Spain. This series is directed by Alex Pina. Furthermore, the show began airing on May 2nd, 2017. The series consists of 4 parts and a total of 31 episodes. Currently, we know that the 5th part might launch in Sep 2021.
Money Heist Cast Net Worth And Relationship Status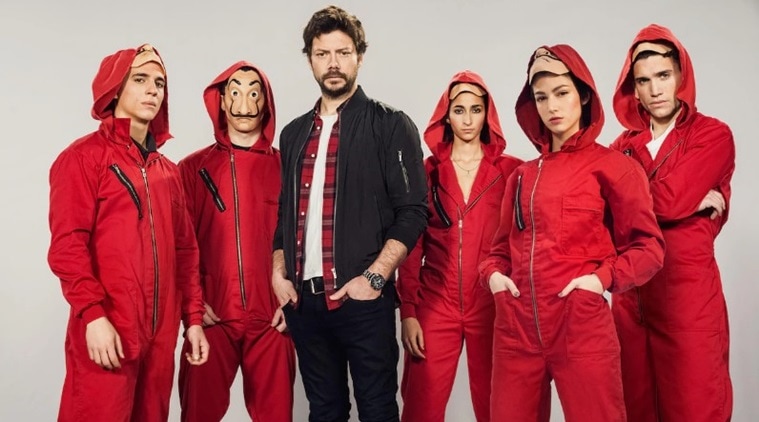 Alvaro Morte 
Alvaro plays the character of Sergio Marquina AKA El Professor. He is the mastermind behind the Heist and forms a group to initiate it. His role is a major part of the series and hence, we can expect his net worth to be lumpsum. So, the Net Worth of Alvaro Morte is estimated to be around $2 Million. 
As far as his relationship status is concerned, Alvaro is happily married to a stylist named Blanca Clemente. Clearly, not only he is a good husband but in addition, he is also a good father to two beautiful kids Leon and Juliet. 
Read More: Find out Top 10 shows everyone is binging right now! 
Ursula Corbero
This gorgeous actor plays the part of Tokio. She is a classic pickpocket who is picked up by the Professor to be part of the robbery. Seemingly, she is one of the strongest female leads in the series which makes her the highest-paid actor among the whole Money Heist Cast. Apparently, her Net Worth is estimated to be $3 Million.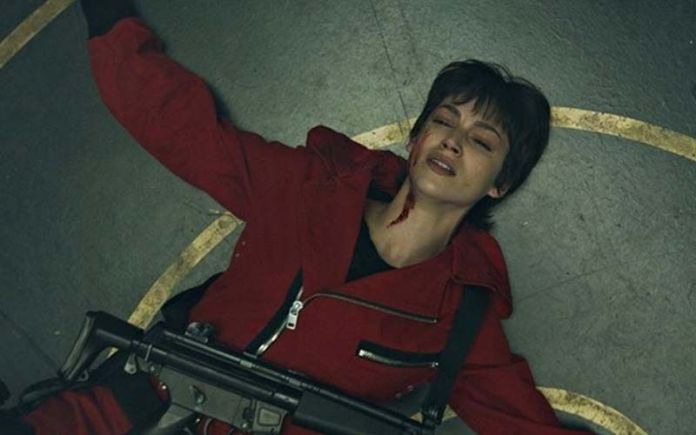 Further, Ursula has dated pretty prominent celebrities in the past. In 2008 she dated Spanish actor, Israel Rodriguez. Subsequently, in 2011, she dated Feliciano Lopez, a tennis player. Currently, she is in a relationship with Argentinian actor Chino Darin since 2016. 
Itziar Ituno 
Itziar presents the role of Raquel Murillo, a renowned cop who later turns into a robber. She joins the heist squad in the latter half of the show. Nonetheless, this actor was immensely loved by the audience for her acting. Itziar's Net Worth is calculated to be around $1 Million. 
Itziar's dating life is not very public. Clearly, she prefers are professional and personal separate. However, she was speculated to be married to Juan Fernandez, who is also part of the Money Heist Cast. 
Miguel Herran 
Herran portrays the role of Anibel Cortes AKA Rio. An excellent hacker and Tokyo's love interest. Although, he is the youngest of all in the Money Heist Cast that certainly doesn't make his Net worth any less than others. His Net Worth is approximately $1.1 Million. 
Miguel's dating history isn't talked about a lot. However, he did indulge in a relationship with Sandra Escancena, commonly known as Veronica from the Netflix horror series. Miguel is currently single to focus on his career. 
Read More: Kendall Jenner Net Worth 2021, Age, Boyfriend, Love Life, and More. 
Jamie Lorente
Jamie plays the part of Denver on the show. He is also the son of Moscow. Lorente's Net worth is around $2.5 Million. 
As far as his relationship timeline goes, Jaime Lorente is happily married to the love of his life Maria Pedraza. They met at the sets of Elite, fell in love, and got hitched together in 2018. They were co-stars in Money Heist as well.
Pedro Alonso
Pedro Alonso is known for the part of Andres De Fonollosa or Berlin. He is a terminally sick Jewel hunter, El Professor's assistant, and also surprisingly, his older brother. He played one of the most complicated yet important characters among the Money Heist Cast. Pedro's Net worth is estimated to be around $2 million. 
Moreover, There is not much mention of Pedro's relationship timeline. But from what we can tell he is in a long-term relationship with a French hypnotherapist who goes by Trixie Jambass. So far, we can tell Pedro is a private guy and doesn't like to brag about his personal life on social media. 
Read More: Who is Zendeya Dating? Ex-Boyfriend, Relationship Timeline, and more. 
Alba Flores
Among Money Heist Cast, Alba Flores is portrayed as Agata Jimenez or Nairobi. She plays the crucial part of duplication or forgery in the heist, overlooked the printing of the money and the works of gold melting. Alba's Net Worth is estimated at around $2 Million. 
Further, We don't have any information about her current relationship status. However, she dated a Spanish actor named Ondina Maldonado but that ended shortly. In addition, Alba has been seen posting pictures with an unknown boy on Instagram but unfortunately, that boy remains anonymous. 
Esther Acebo 
Last but not the least, Esther Acebo is known as Monica Gaztambide/Stockholm. Not only she plays Denver's love interest but also Roman's mistress and assistant. She joins the group due to her pregnancy with Roman. She is a renowned actress and her Net Worth is estimated to be $3 Million. 
As of now, we can't tell whether this beauty is in a relationship or not. She keeps her personal life private and often posts pictures with only her dog.
So these were relationship status and net worth of Money Heist Cast. It should be noted, that cast mentioned here is not the complete Cast of the show. However, we did seem to cover most of them. Without a doubt, this series rules the heart of many people. All in all, we clearly, can not wait for what next part unfolds. 
Read More: John Smalls Net Worth 2021, Dating, Age, and much more. 
Stay with the global coverage for more updates.